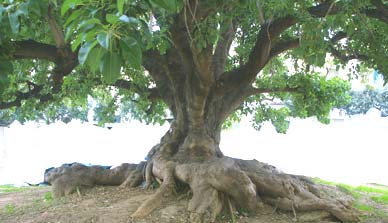 – Strong in faith -
From Padre Pio writtings:
Be steadfast and firm in your faith and be on the alert, for in this way you will avoid all the evil snares of the enemy. This is precisely the warning given us by the prince of the apostles, St. Peter: "Be sober, be watchful. Your adversary the devil prowls around like a roaring lion, seeking someone to devour. Resist him, firm in your faith". Then for our greater encouragement he adds: "knowing that the same experience of suffering is required of your brotherhood throuthout the world" (1Pet 5:8). Yes, beloved daughter of Jesus, renew your faith in the thruths of Christian doctrine, especially at times of conflict. And renew in a most particular way your faith in the promises of eternal life which our most sweet Jesus makes to those who fight energetically and courageously. (Letters II, p.262)
From Padre Pio writtings:
Isn't our God stronger than all the others? Who can hold out against Him? Who can oppose His decrees or His will? Has He not promised all of us that He will not allow us to be tempted beyond our strength" (Cf. 1 Cor 10:13). Is He by any chance unfaithful to His promises? Does anyone believe this? If anyone does, do you want to know who it is? It is the fool, it is the madman: The fool says in his heart: " There is no God "(no true God) (Ps 14:1; 53:1) The man who sins through disbelief, through lack of trust … is a madman. (Letters II, p. 435/6)
From Padre Pio writtings:
Oh daughter of little faith. I also repeat to you with the divine Master: Why are you afraid? No, do not fear; you are walking on the sea amidst the wind and waves, but be sure that you are with Jesus. What is there to fear? But if fear takes you by surprise, you too shout loudly: " O Lord, save me !" He will stretch out his hand to you; and this hand is precisely that tenuous ray of trust in him which you feel in the depths of your soul. Squeeze his hand tightly and walk joyfully, at least in the apex of your soul. (Letters III, p. 178)
From Padre Pio writtings:
In short, my good daughter, do not philosophize on your interior martyrdom; do not object, but continue sincerely. No, Jesus would not lose you, when you, in oreder to avoid losing him, persist in your resolutions. Let the world turn upside down; let everything be in darkness, in smoke, in turmoil, but God is with you. But if God lives in the darkness and on Mount Sinai amidst the thunder and lightning (Ex 19:16), would we not be happy to be close to him? (Letters III, p. 178/9)
Edited by Melchiorre of Pobladura and Alessandro of Ripabottoni. English Version edited by Father Gerardo Di Flumeri O.F.M.Cap.
Letters II, third edition 2002, Letters III, second edition 2001