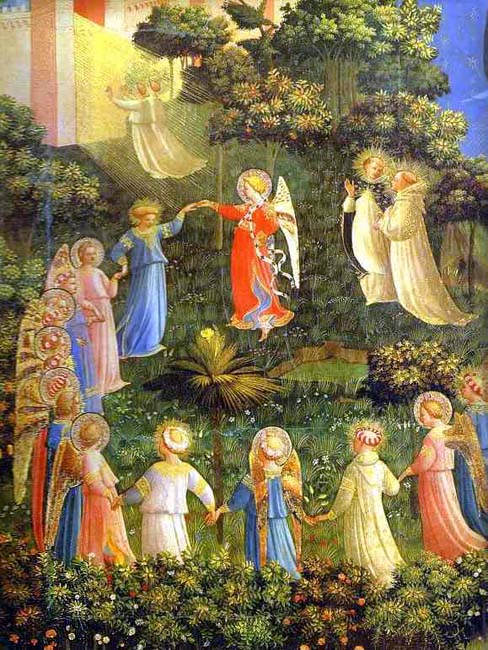 – Walking towards the eternal home -
From Padre Pio writtings:
Holiness means loving our neighbour as ourself for love of God. In this connection holiness means loving those who curse us, who hate and persecute us, and even doing good to them. Holiness means living humbly, being disinterested, prudent, just, patient, kind, chaste, meek, diligent, carrying out one's duties for no other reason than that of pleasing God and receiving from Him alone the reward we deserve. (Letters II,p.562)
From Padre Pio writtings:
Live tranquilly, always, as regards your spirit, because God  reigns there as supreme King. Always keep present to your mind, this truly excellent lesson which deserves to be understood well: this present life is given to us in order to acquire the eternal, and due to a lack of reflection, we base our affections on that which pertains to this world through which we are passing, so that when we have to leave it we are frightened and agitated. Believe me … in order to live happily while on pilgrimage we must keep before our eyes the hope of arriving at our Homeland where we will stay for eternity, and in the meantime we should believe this firmly.  (Letters III,p.729)
From Padre Pio writtings:
In point of fact … such souls turn their gaze continually towards the heavenly homeland. They are constantly longing to depart from this exile so as to be united with Jesus Christ in the heavenly nuptials. They hasten the arrival of this hour with groans and sighs, with prayers and ardent longing, but since God does not always receive their ( for inscrutable reasons which it is not given to miserable mortals like ourselves to fathom ) they bear the weight of this present life for the sole purpose of pleasing Jesus in this matter also. However, in the midst of the really atrocious sufferings entailed for them in being obliged to struggle on still in their exile, they never cease to make use of God's gifts and to win souls for Jesus, by reason of the love that burns in theirhearts. To worldlings it seems incredible that there should be people who suffer because they see their life prolonged by God's providence. Yet this is the story of the saints and it has happened and will continue to happen as a lesson to mankind. ( Letters II,p.362)
Editet by Melchiorre of Pobladura and Alessandro of Ripabottoni
English Version edited by Father Gerardo Di Flumeri O.F.M. Cap.
– Third Edition 2002 (Leeters II) – Second Edition 2001 (Letters III) -