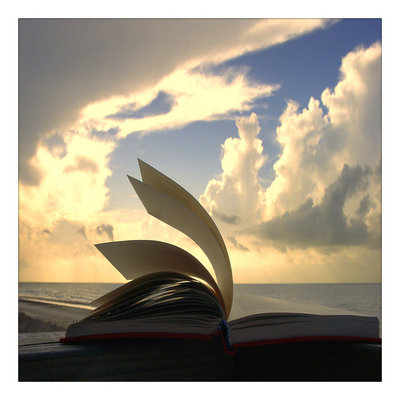 - The Lord is my everything -
From Padre Pio writtings:
Listen to our Lord who says to the Patriarch Abraham, and to you also: Do not fear, " I am your protector" (Gen 15:1). What do you seek on earth except God? Well, my daughter, know that you possess him. Be comforted by the thought that he is at the centre of your heart and that you are extremely pleasing to his divine Heart, and that he observes your great struggle with the enemy with pleasure. Be firm in your resolutions; stay in the boat in which our Lord has placed you and let the storm come. You will not perish. It appears to you that Jesus is sleeping, but let it be so. Don't you know that if he sleeps, his heart vigilantly watches over you? Let him sleep, but at the right time, he will awaken to resore your calm. (Letters III,935/936)
From Padre Pio writtings:
Scripture tells us that dearest Saint Peter was frightened, and trembling, he exclaimed: " O Lord, save me!" And our Lord, taking him by the hand replied: " Oh, man of little faith, why did you doubt? " ( Mt 14:30-31). My daughter, observe this holy apostle. He walks with dry feet on the water; the waves and winds do not submerge him, but the fear of the winds and waves discourage and dishearten him. Fear is an evil worse than the evil itself… What is there to fear? But if fear takes you by surprise, cry out aloud: " Oh Lord, save me! ". He will stretch out his hand to you; hold on to it tightly and joyfully walk on the stormy sea of life… Therefore, let the world turn upside down, let everything be in darkness, in smoke, in tumult, nothing must agitate your soul since God is with you and you are fighting valiantly. (Letters III,936/937)
From Padre Pio writtings:
St. Bernard, in the scale of values he established for his cloistered monks, recognizes four degrees or means by which to reach God and perfection, namely, reading and meditation, prayer and contemplation. As proof of what he says, he quotes the divine Master's own words:  Seek and you will find, knock and it will be opened to you. He goes on to apply these words to the four means or degrees of perfection and says that by reading Sacred Scripture and other holy and pious books we are seeking God; by meditation we ginf Him, by prayer we knock at the door of His heart and by contemplation enter the theatre of divine delights which has been opened to our mental gaze by reading, meditation and prayer. ( Letters II, 155)
From Padre Pio writtings:
Let the glory of the heavenly Father keep you always on your guard to ward off the enemy's blows … I see no other way out than to abandon myself in the arms of Jesus where he often allows me to fall asleep. Blessed sleep! Happy refreshment for the soul in the struggles it endure. ( Letters I, 544)
Letters I, II, III, edited by Melchiorre of Pobladura and Alessandro of Ripabottoni.
English version, second and third edition, years 1984, 2001,2002, edited by Father Gerardo Di Flumeri O.F.M. Cap.