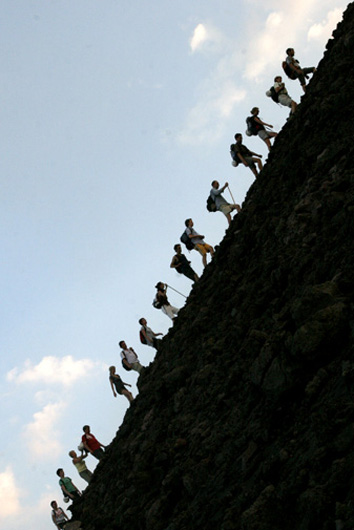 – Strive for perfection -
From Padre Pio writings:
I also suffer gratly Father, when I see how people ignore Jesus, and what is worse, how they even insult him, especially by those dreadful blasphemies.I should like to die, or least become deaf rather than hear so many insults offered to God by men. (Letters I,262)
From Padre Pio writings:
There are, moreover, three virtues which perfect the devout person with regard to control of his own senses. These are: modesty, continence and chastity. By the virtue of modesty the devout person governs all his exterior acts. With goog reason, then, does St. Paul recommend this virtue to all and declare how necessary it is; and as if this were not enough he considers that this virtue should be obvious to all. By continence the soul exercises restraint over all the senses: sight, touch, taste, smell and hearing. By chastity, a virtue which ennobles our nature and makes it similar to that of the Angels,we suppress our sensuality and detach it from forbidden pleasures.This is the magnificent picture of Christian perfection. Happy the one who possesses all these fine virtues,all of them fruits of the Holy Spirit who dwells within him.(Letters II,216)
From Padre Pio writings:
Let us now consider what we must do to ensure that the Holy Spirit may dwell in our souls. It can all be summed up mortification of the flesh with its vices and concupiscences, and in guarding against a selfish spirit. As regards mortification of the flesh St. Paul warns us that those who belong to"Christ Jesus have crucified the flesh with its passions and desires".(Letters II,216/217)
From Padre Pio writings:
St. Paul tells us in this respect: " If we live by the Spirit, let us also walk by the Spirit", as if he wished to say for our edification: Do we want to live a spiritual life, moved and guided by the Spirit of the Lord ? Let us take care, then, to mortify our selfish spirit which puffs us up, makes us impulsive and leads to aridity of soul. In a word, we must be careful to subdue vainglory, irascibility and envy, three evil spirits to which most men are slaves. These three spirits are extremely opposed to the Spirit of the Lord.(Letters II,218)
Letters II, third edition, edited by Melchiorre of Pobladura and Alessandro of Ripabottoni
English Version – edited by Father Gerardo Di Flumeri O.F.M. Cap.