The one's innocence and the other's fear compelled God to become a doctor and more than a doctor.
Keep Silent

Michele, I can scythe;
I try,if you permit.
"Francesco,you're a little boy
and the grass is very hard:
You might get hurt."
Michele goes off
just some moments.
On his way back, he sees
Francesco tamponing
the bleeding little finger.
He looks at the big cut,
he's terrified!
Only a little bit of skin
joins the finger.
It's necessary to act.
To treat it, he takes
some green bark
and some cloth.
"Please, Francesco:
Don't say anything at home!"
By that plaster he covers
his finger just a few days.
Then removing the bendage
on that finger appears
only the scar.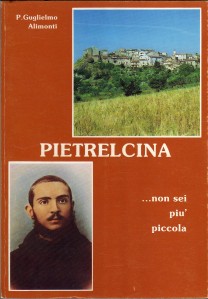 Translated by Marilisa Cannarsa